The Complete Solution for Social Network & Dating Site Combine.
High quality, white labeled, ready-to-use dating software and social network, it comes with responsive web and apps. Set up and running in minutes.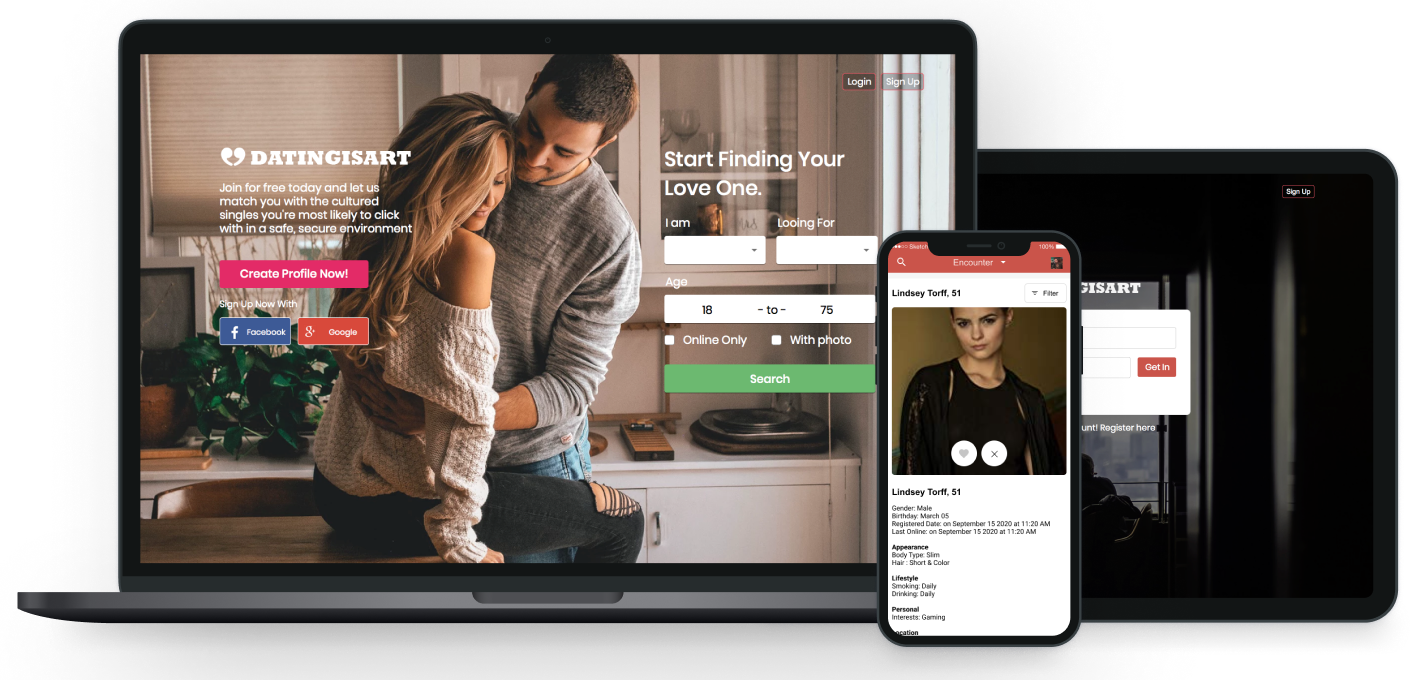 Start in minutes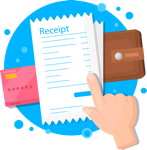 Purchase & Install
Select your prefered package. Download and install to your host. Publish the Apps. You may choose our installation package to save time.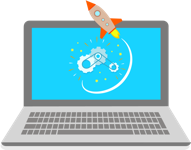 Edit & Launch
Upload your logo, change your color scheme and edit the categories to fit your Idea. And your site is ready to LAUNCH.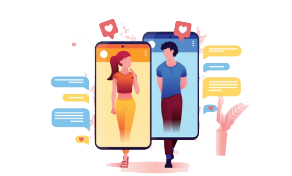 Go Live
Point your domain to the host and Your site is ready to go LIVE.
Features that tailored especially for dating
Custom Profile Field for Adding Interests to User Profile
---
You can add as many custom fields as you want to make your suggestion better.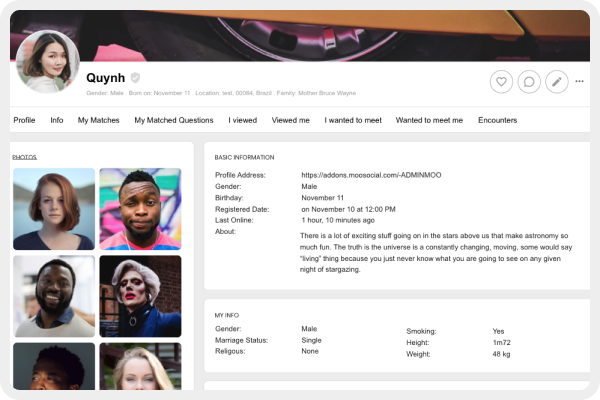 Profile Questions for Matching Between Members
---
We match members based on specific predefined dating question. Users need to answers so we can suggest the better encounter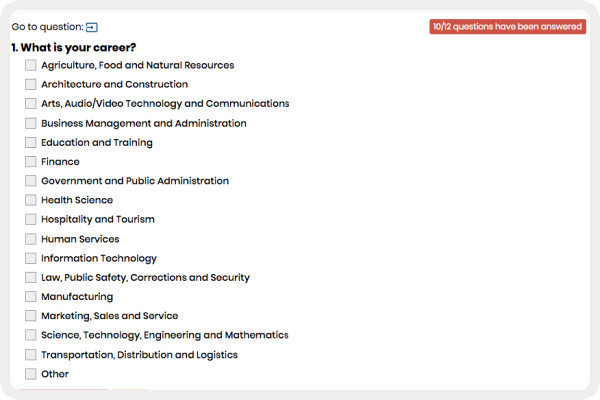 Encounters Base on Interests, Matching Questions and User Likes
---
Encounter functions as Baidoo, Tinder. The more you swipe the better the suggestion of our system.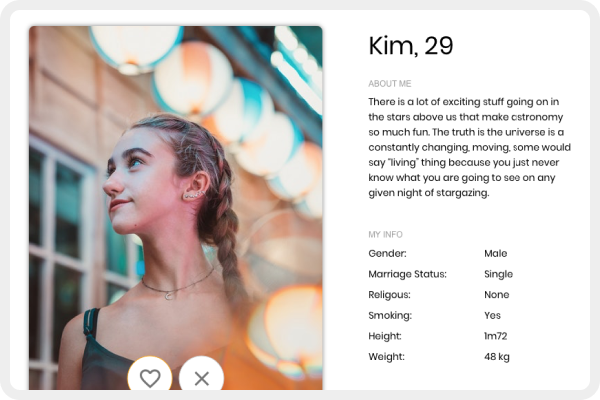 Find People in Your Location
---
Advanced search for premium members that can see encounters in your area.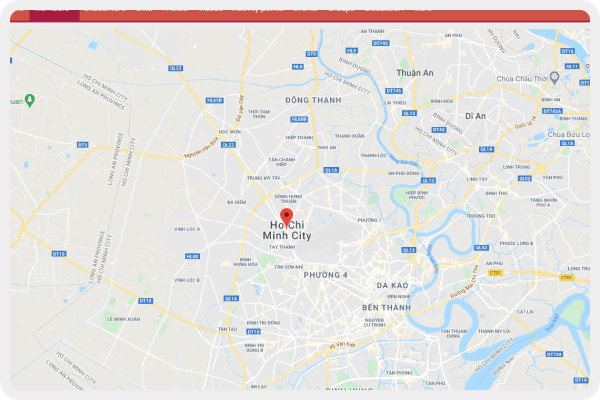 ---
Your users can send private messages to encounter and make video/audio calls to friends.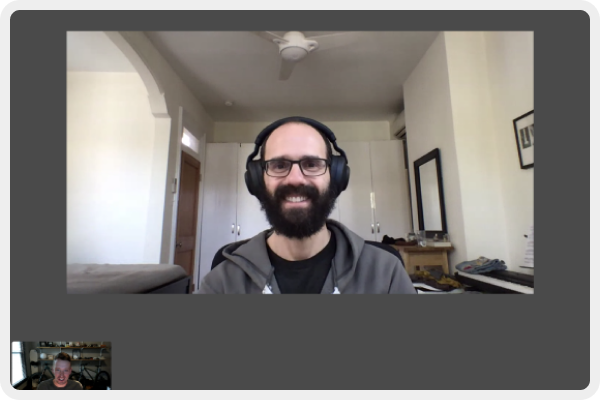 Multiple Payment Gateways Support
---
We supported many gateways including: Paypal, Stripe, Zombaio. And you can also need to add more though our customization process.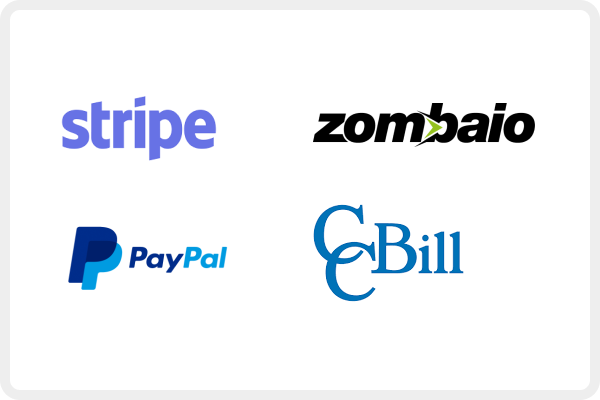 Various Monetization Methods
---
Support multiple monetization methods: subscription plan for users, sell gift, credits...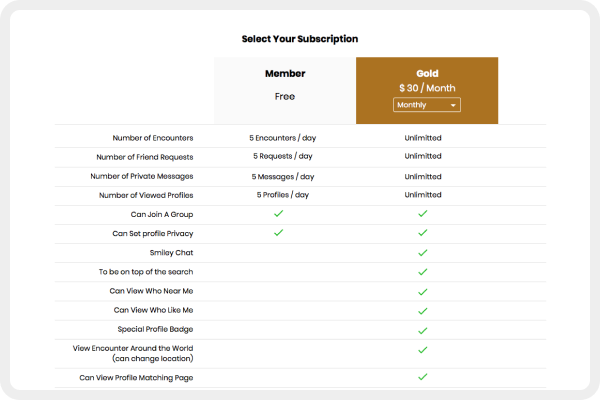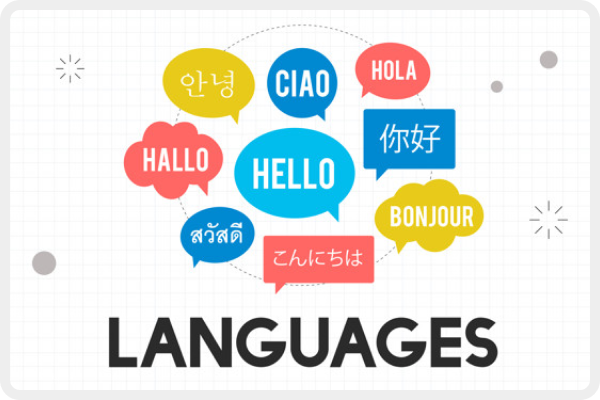 Full Features
Social Network Features
User Profile
Activity Feed
Post gif Photos
Friends
Profile Privacy Settings
Profile Picture & Cover Picture
Profile Search
Searchable Custom Profile Fields
Featured Profile
Friendly Profile URL
Profile verify
Profile Badges
Follow a profile
Block a profile
User Group
Activity Feed
Group Photos, Videos, Topics
Invitation System
Privacy Options
Featured Groups
Group Search & Category
Social Sharing
Membership Approval
Discussion Topics
Attachments
WYSIWYG Editor
Comments & Likes
Tags
Social Sharing
Topics Search & Category
Pin/Lock Topic
Event Management
RSVP Tracking
Activity Feed
Invitation System
Privacy Options
Event Search & Category
Social Sharing
Event Map
MISCELLANEOUS
Mobile Site
Private Message
Notifications Center
Friends Suggestion
URL & Video Parsing in Activity Feed
Facebook & Google Login
Global Search
Item Reporting
Reply a comment
Pin a post
Activities Log
Poke
Like/Skip a Profile
Profile Notes
Emoji Icons
Stickers Icons
Gif Comments
Video Sharing
Easily Share Youtube/Vimeo Videos
Privacy Options
Comments & Likes
Tags
Social Sharing
Videos Search & Category
Related Videos
User Blog
WYSIWYG Editor
Privacy Options
Comments & Likes
Tags
Images Uploader
Social Sharing
Blogs Search
Photo Album
Photo Tagging
Privacy Options
Comments & Likes
Tags
Easy Uploader
Social Sharing
Albums Search & Category
Poll
Poll Tagging
Privacy Options
Comments & Likes
Tags
Reaction Plugin
Facebook-like 7 emotions for reacting on any activity update:Like, Love, Thankful, Haha, Wow, Sad and Angry
Like emotion Icon
Love emotion Icon
Haha emotion Icon
Wow emotion Icon
Sad emotion Icon
Angry emotion Icon
Invite Friends
Invite from Gmail and Live/Hotmail Contact
Enter Email Manually
Invite friends from a referral link
Bulk invite by uploading contact .csv file
Admin Panel
Admin Notifications
Custom Blocks
Easy Logo Changer
Bulk Mail
Spam Challenges
User Roles/Permissions
Pages Manager
Hooks Manager
Plugins Manager
Themes Manager
Languages Manager
Coupons Manager
Storage System (Amazon s3)
Cache System
Subscriptions Manager
Social Integration
Crontab Tasks
Dating Features
Profile Completioness
Progress bar to remind user to finish their profile by entering their information like upload avatar, enter dob...
Spotlights
Users can be featured to be in the spotlight area so that people can see them more
Encounter
Random suggest a profile based on the matchmaking questions and search filters
Primary features:
Accept/Deny user suggestion
"I Wanted to meet" list
"Wanted to meet me" list
Matching List
Show meet me user on maps
Filter meet me by gender, age, location
Matches
Match members based on matching question
Search Members by names, gender, age and location
Gifts Plugins
Send Photo/Audio Gift to friends
Browse Gifts
Free/Paid Gifts
Preview Gift before sending
Who Near Me
List of users who near your location
Who Viewed Me
List of users who recently viewed your profile
Point System
A point system that map to to action on the site. Users can earn point by completing predefined actions like: comments, post new content. Users can use point to buy gifts. Site owner can monetize the site by creating point package and let users buy
Primary features:
List top members have the highest point
List Recent Transactions
Credit Rank
F.A.Qs to explain point system
Action types & point
Withdrawal request
Audio/Video Chat (paid plugin)
Send text chat message or even make audio/video call directly on the site.
Send text message
Make Audio/video Call
Send Emoji
Pricing Package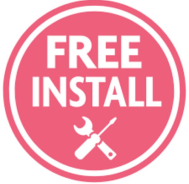 Free Installation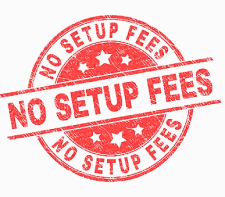 No Setup Fees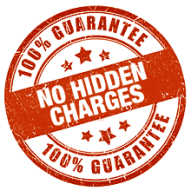 No Hidden Charges
Why Choose mooDating?
Social Network
Our Script is packed with social network features like: Newsfeed, profile, tagged, photos, videos, blogs, topics, group....
Dating Features
Outstanding dating features that you find in mostly any dating site: Encouter, who viewed me, match questions, send gifts, who near me...
Multiple payment methods
It supports various payment gateways:Paypal, ccBill, Zombaio and Stripe
Seo Friendly
The best SEO practices are includes inside script
Monetization
Outstanding dating features that you find in mostly any dating site: Encouter, who viewed me, match questions, send gifts, who near me...
Mobile Apps
It supports various payment gateways:Paypal, ccBill, Zombaio and Stripe
Addons
Expand your social network easily, affordably with our high-quality plugins and made by the same team. Most of them are compatible with Mobile Apps.
Perfomance
Our script is lightweight which will run blazingly fast even on a shared host.
Security
Tested by scurity tester team using the following technique: Injection, Broken Authentication and Session Manement. Corss-site Scripting...
Cutomzation
Both Apps & web are open source and can be customize to follow your requirement
Quick Support
Multiple support channels (ticket, skype, community and online chat), Active Development and Docs
Want an even more unique website? Use our customization service!
---
You're in the right place.
mooDating offers top-notch professional customizable dating site tailored to your needs.
FAQ
Does your license expire?
No, mooSocial License does not exprie. It is a perpetual license and you can use our software indefinitely.
Will I be able to download updates in the future if I buy now?
Yes, all updates are free to download as long as your software update subscription is active. Each license includes a 12 months update subscription.
What happens after my update subscription expires?
You can renew your update subscription for a minimal cost. Otherwise, you can continue using the software on your site.
How much does it cost to renew my update subscription?
$49 for every 12 months.
Is the source code encrypted?
No, you have 100% access to the source code.
Can I modify the software to meet my requirements?
Yes, you can do whatever modifications that you wish.
Do I need to have any mooSocial branding on my site?
Absolutely not. Unlike other prodducts, we do not force you to have our branding on your site
Do you offer custom service?
Yes, we do provide custom theme & development service. Please contact us for more details
What payment methods do you accept?
Currently, we accept Paypal, Visa/Master card (via Paypal), Western Union and MoneyGram
Is it easy to translate the software?
Yes, very easy. All the language strings are in a single language file. You can also install a third party software to make your translation even easier.
What are the server requirements?
Minimum:
PHP 5.4+
MySQL 5+
PHP extensions: MySql PDO, GD2, Curl, libxml, exif, zlib (if you need to export theme)
Magic quotes must be disabled
Memory Limit: 128M+
Recommended:
Apache server with mod_rewrite
Do I have to pay extra to remove any mentions of mooSocial?
No, absolutely not.
Do you offer an installation of upgrades?
We do offer an upgrade installation service, the cost of the upgrading service will depend on how many hours we need to spend to re-apply any customizations you've made so far.
How many users can mooSocial support?
It is primarily dependent on the capabilities of your server. On shared hosting, mooSocial be able to support tens of thousands of users, while a single dedicated server can usually support upwards of one hundred thousand however we make no guarantee of performance due to the many variables involved. For each case of servers, we need to analyze to optimize if it problem happened.
How soon will I receive my download information after purchasing?
You will receive your download information very shortly after purchase..
Is my billing information kept private when I purchase?
Absolutely. In fact, we never see or store your billing information on our servers. Your information is processed via paypal secure payment gateway.
How many licenses do I need?
Each license is valid for a single public installation of the software, regardless of domains. You are of course welcome to create a private copy for development purposes.
Do I need more than one license if i'm installing mooSocial on several subdomains/directories?
Yes, every installation of mooSocial requires a license. However, you are entitled to create a second private installation for development purposes provided it's not publicly accessible.
If I upgrade to a new version, will I lose my customizations or admin panel settings?
This depends on what type of customizations you've made. If you've simply created new files and linked to them from mooSocial, it's unlikely that you will lose any customizations you've made. If you've edited the core code and you overwrite it with the new files from the upgrade package, you may lose your customizations. To avoid this, please make sure you full backup before upgrading, use compare tool to compare and merge changes that you made into the new core code. We do provide upgrading service so that contact us if you\'re not sure what you should do.
Do you offer trial version?
Yes, Please download at
https://moosocial.com/free-trial-download/
Can I redistribute or resell mooSocial?
No, you are not allowed to redistribute or resell mooSocial in any way.
Can I extend my support service?
Yes, support service can be purchased for $39/month.
Can mooSocial be installed in a subdirectory or subdomain?
Yes,You can install it on any location on your server.
Can I Try Before I Buy?
Please download it here
https://moosocial.com/free-trial-download/
Will I lose all my users if I upgrade?
All user data and settings will be retained after upgrading. Make sure you full backup your site before upgrading.
Do I get support with my purchase?
After purchasing a license, you will receive a 30 days FREE support service via our ticket system, online chat or client community at
http://community.moosocial.com/
What type of issues does support cover?
Our support team will assist with initial Software installation, general questions related to the script and technical errors encountered during the normal use of unmodified script. We cannot assist with customization of the script.
How long do I get support after purchase?
Up to 60 days of support
How long does it take to get a response from support?
Response times vary based on ticket volume but we do our best to respond to all tickets within several hours during business hours, or the next business day if submitted during off hours.
Can I sell my website in the future?
Yes, you're free to sell your website but not your mooSocial license since the licenses are non-transferable. In other words, if you choose to sell your website which contains a mooSocial license on it, the new owner would need to purchase their own license. What many clients do is simply incorporate the cost of the new license into the sale price of the website and purchase a new license on behalf of the new owner.
Can I hire mooSocial to write custom plugins/customizations?
Yes, we're happy to help.
I don't have a domain yet. Can I still purchase mooSocial?
Yes! You can purchase mooSocial now and update your registered domain name later.